Hey fellow crafters! We are so excited to announce and share in this big change for our business and blog.
Unless you're new here, you'll know us as 'Our Peaceful Planet'. We've been very blessed to gain so many followers and fans through a channel we initially had very different plans for… and we hope to continue with you on our creative journey.
When we started our website, we really didn't know then that our sole focus would quickly become an artistic, creative and crafty one. We had visions for creating content that would aim to help people to live healthier and more organically. While we still fully stand behind these ideas and hope to create more inspiring content in line with them, we realized that our name just didn't fully represent the bigger aspect of our blog which focuses on creating and crafting.
And so, as a means to combine both worlds together…we've created 'Craft Your Happiness'!
In celebration of our new look, we gave our craft space a big makeover as well:
Stay tuned for a full, in-depth reveal.
We had a lot of fun putting it together and even created our very own one-of-a-kind decor in the process, which will be made available for purchase in our new store!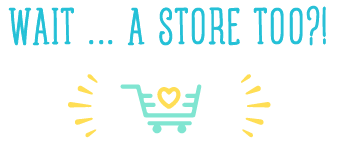 We are just full of good news aren't we?
Sign-up for our newsletter or follow us on Facebook to be notified when it officially launches.
As always, thank for visiting and we hope to see more of you!